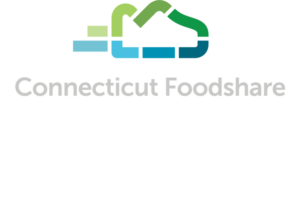 Hello Church Family!
I praise God for all the ways WHUMC has supported me in my ministry at the Friendship Service Center, Inc. (an agency that provides services to people who experience homelessness). Now, there is another way we can work together!
On Saturday, May 21, 2022, several members of West Hartford United Methodist Church and others from the community will be Walking to take fight Hunger and food insecurity because we believe every child of God, no matter their age, deserves to be fed spiritually AND physically!
1 out of every 8 people in our area do not know from where their meal is coming tonight? 1 in 6 children may go without a meal tonight! That is "food insecurity." We believe that every human, every child of God deserves to be fed spiritually AND physically!
Your donation provides immediate relief for families struggling with hunger.
Approximately, 80% of what walkers who designate the Friendship Service Center, Inc. as their will go to the Agency, 5% will go to End Hunger CT and 15% will support the Connecticut Food Bank / Foodshare, the food bank from which the Friendship Center gets much of our food. About a third is fresh produce providing even healthier options!
You can either become a Walker or make a donation to support a WHUMC walker registered online at this link: Support or Become a WHUMC Team member to fight hunger!
And, if you want to show up and be a physical presence saying Hunger is NOT ok, please join us.
Hunger may be big, but Praise God, our faith is bigger. Let's make a difference together!
Blessings – Rev. B. Suzy Rivera
Rummage Sale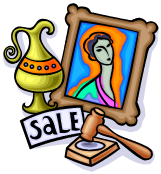 Our annual Spring Rummage Sale is almost here!
Friday May 20th. 7-9 pm
Saturday May 21st. 8 am-1 pm
What to Bring:
Clothes (all kinds), kitchen supplies, domestics (towels, blankets, tablecloths), toys, baby items, seasonal decorations, household items (lamps, etc.), purses, flat screen TV's, shoes, small furniture, jewelry!
Please do not bring these items that are difficult to sell:
exercise equipment, old computers, text books/ encyclopedias, heavy furniture, stereo equipment, skis, cribs, baby car seats,
Please drop off items after the 10:00 am service on May 15th and all week.
Come Monday – Thursday, May 16-19, 9 am – 1 pm
to help set up for the sale!!!
Call Nancy Jay 860-604-3857
Worship at WHUMC
Please join us for our Sunday Worship Service beginning at 10:00am. If you are unable to attend in person you can tune in to our YouTube channel and stream the service beginning at 10:00am.
As

of

March 13, 2021 In-person worship will continue
Masks are optional if you are fully vaccinated.

Please continue to wear a mask if plan on singing during the worship service.

Please continue to wear a mask if you are not fully vaccinated.

Social Distancing is encouraged
Please be sure to register your attendance upon entering
You can stream the service on-line if you are not comfortable coming in-person.