Worship at WHUMC
Please join us for our Sunday Worship Service beginning at 10:00am. If you are unable to attend in person you can tune in to our YouTube channel and stream the service beginning at 10:00am.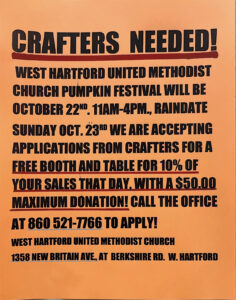 West Hartford United Methodist Church Pumpkin Festival will return on October 22nd from 11am-4pm (rain date October 23rd). We are accepting applications from crafters for a booth and table. The fee is only 10% of your sales on the day of the festival with a $50 maximum donation. You can contact the church office at (860)521-7766 or by email at whumc1959@gmail.com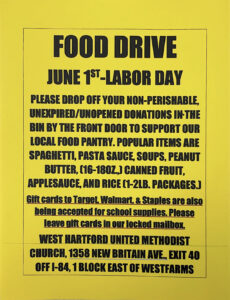 As

of

March 13, 2021 In-person worship will continue
Masks are optional if you are fully vaccinated.

Please continue to wear a mask if plan on singing during the worship service.

Please continue to wear a mask if you are not fully vaccinated.

Social Distancing is encouraged
Please be sure to register your attendance upon entering
You can stream the service on-line if you are not comfortable coming in-person.